Breast & Bottle Feeding
Philips Avent 3-in-1 Electric Steam Sterilizer + Baby Food Warmer + Bottles + Natural Newborn Starter Set
Discount

41%
You save

S$126.00
Instant Cash Rebate
with Mummys Market Code (applied on checkout)
Instant rebate of S$10.00!
S$168.00
Get cash rebate code here
In a nutshell
Philips Avent 3in1 Electric Sterilizer with Electric Bottle and Baby Food Warmer
- Natural Newborn Starter Set ($69)
     Philips Avent Bottle Brush
     Philips Avent 260ml Natural Bottle x 2
     Philips Avent 125ml Natural Bottle X 2
     Philips Avent Pacifier
3-in-1 Electric Steam Sterilizer
With its adjustable size, the Philips Avent 3in1 electric steam sterilizer takes up the least amount of kitchen space yet perfectly fits the items you want to sterilize whether its a few small items or a full load.
Convenient and Effective Sterilization
Flexible, Easy Loading!
Kills 99.9% of harmful germs
Sterilizes in 6 minutes
Fits 6 Philips Avent bottles
Adjustable 3-in-1 design
Electric Bottle and B/Food Warmer
Our fastest electric bottle warmer
Quickly and evenly warms your milk
Gentle defrosting
Warms baby food too
Warms evenly, no hot spots
Warms quickly
Warms baby bottles in 3 minutes
Natural Newborn Set ($69) - Includes Bottle Brush, 260ml bottle x 2, 125ml Bottle X 2, Pacifier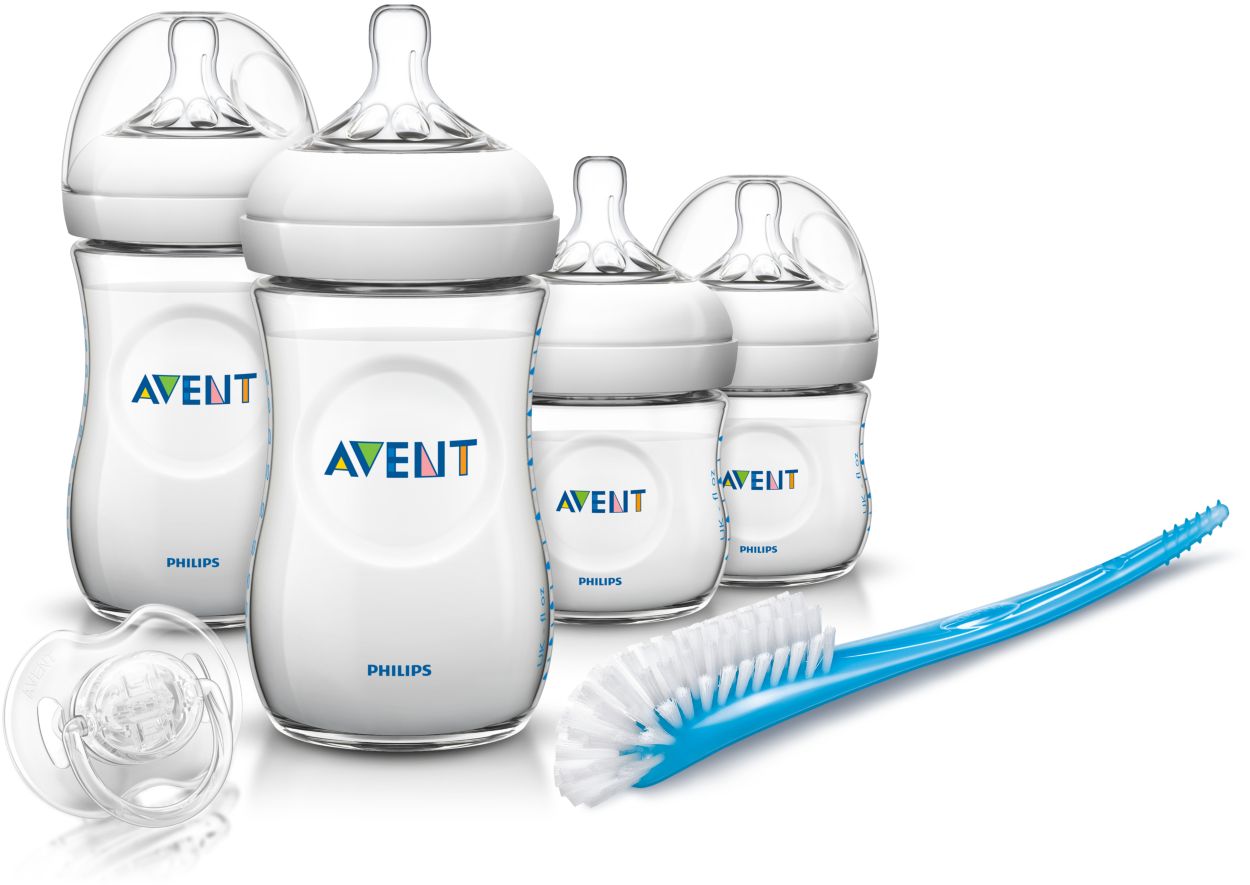 A handy collection including 4 Natural bottles (2x 4oz and 2x 9oz), a bottle and nipple brush, and white translucent pacifier 0-6 months. 
The new bottle makes bottle feeding more natural, for easy combining breast and bottle feeding.
*Image is for illustration purpose only
*Enjoy a Free $5 MumMum Online Voucher for every $30 Spent on Preorder!
Details
*Video is for illustration purpose only
The fine print
· Valid for collection ONLY between 10 - 12 January 2020 (10 - 11 Jan: 11am-9pm, 12 Jan: 11am-6pm).
· To be collected from Puku / Philips Avent Preorder Collection Point at Mummys Market Fair, Singapore Expo Hall 4 (please refer to Mummys Market Shopping Guide for any updates before commencement of event).
· Mummys Market reserves the right to revise, suspend or terminate any deal without prior notice. In the event that a purchase has already been made, Mummys Market shall provide a full refund to the customer of the affected deal.
· Should the item not be collected between 10 - 12 January 2020 at the Mummys Market Fair, the full retail price will be charged for collections.
· STRICTLY No Refunds, Exchanges or Cancellations allowed.
· Unlimited Voucher per person.
· Voucher printout must be presented upon redemption.
· Not valid with other discounts and promotions unless stated otherwise.
· In the event of any occurrence not foreseen under this Fine Print section, the decision of Mummys Market shall be final.
General info
For general enquiries, please email support@mummysmarket.com.sg
There may be a slight difference in the tone of colours depending on the resolution of your monitor.
See the rules that apply to all deals
Redemption details
Step 1)>>> 
Purchase your item using the 'Grab Now' button on this page.
Step 2) >>>
By purchasing your item and providing your name, email address, phone number and date of redemption at the payment page, you have already ordered your item(s).
*Items must be collected at the Mummys Market Fair. Should the items not be collected during 11 – 13 October 2019 at the Mummys Market Fair, the full retail price will be charged. No Refund, Exchanges and Cancellations are allowed.
Step 3) >>>
Print out your voucher via your email and redeem your item from the indicated booth No. at Mummys Market Fair, 11 – 13 October 2019, Singapore Expo Hall 5. (Mummys Market Floorplan will be sent to you nearer to the event date)