Register Your Interest Now!
Estimated Delivery Date (E.D.D.):
Father's Mobile No. (+65):
I consent to the processing of my personal data by Mummys Market, Cordlife Group Limited and Cordlife Technologies Pte Ltd for marketing and/or research purposes, and agree to be contacted for any products and/or services updates, news, promotions, information via calls, SMS and/or emails.
By submitting this online form, I agree and consent to my contact details and personal data being processed by The Great Eastern Life Assurance Company Limited ("GE"), and for GE and its related corporations (collectively, the "Companies"), as well as their respective representatives and agents to contact me using my contact details and personal data for promotional and marketing purposes regarding GE's products and services and other related GE products and services.
I agree and consent to GE keeping in touch with me through post, digital platforms (including social media), email, phone number-based messaging (such as SMS/MMS, WhatsApp, WeChat.) and voice calls. We understand that we can withdraw our consents via Great Eastern's website at any time.
For more details on how GE handles your personal data, please refer to GE Privacy statement available at https://www.greateasternlife.com/sg/en/privacy-and-security-policy.html
I have read the Terms and Conditions and agree to the Privacy Policy.
What to Expect!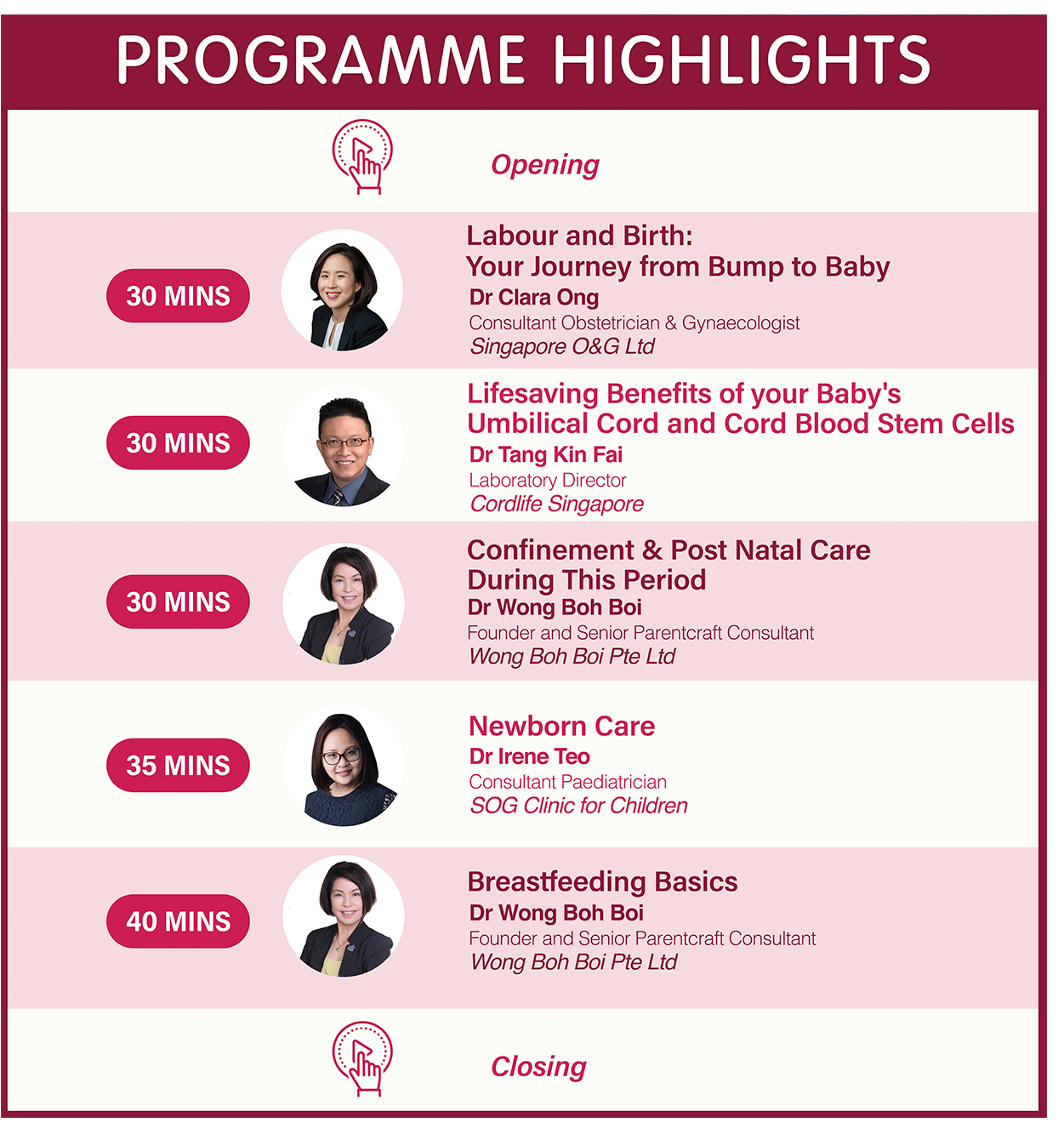 Contact for further enquiries:
seminar@mummysmarket.com.sg