Philips Avent 4-in-1 Electric Sterilizer Bundle
Bundle includes:
4-in-1 Electric Sterilizer ($199)
Electric Bottle & B/Food Warmer ($76)
Natural Newborn Set ($69) - Includes Bottle Brush, 260ml bottle x 2, 125ml Bottle X 2, Pacifier
4-in-1 Electric Sterlizer
Sterile for up to 24 hours if the lid is unopened:
The sterilizer will keep its contents - baby bottles, breast pumps etc - sterile for up to 24 hours if the lid is unopened

Natural Steam Sterilizing Kills 99.9% of harmful germs:
The sterilizer uses natural steam to sterilize baby bottles and other products, killing 99.9% of harmful germs without using chemicals. Perfect for giving you peace of mind that all your baby bottles and other products are sterile.

4-in-1 Modular Sterlizer Design:
The sterilizer 's unique modular design enables you to fit the bottles and accessories flexibly, and organize them easily. Thus loading and unloading are very convenient. It also takes up minimal kitchen space. The included dishwasher basket keeps small items together in the dishwasher and allows you to transfer them all at once into the sterilizer.

Fast Cycle and auto shut off function:
The sterlizer features an integrated display to show how the sterilizing cycle is progressing. It also lets you know when the bottles have cooled down and are safe to remove.
Easy to clean and safe sterilizing:
With our open design you can easily keep the heating plate clean, allowing you to sterilize with clean steam every time.
Spacious Design, Sterlizes various bottles, breast pumps and accessories
Electric Bottle and B/Food Warmer
Our fastest electric bottle warmer
Quickly and evenly warms your milk
Gentle defrosting
Warms baby food too
Warms evenly, no hot spots
Warms quickly
Warms baby bottles in 3 minutes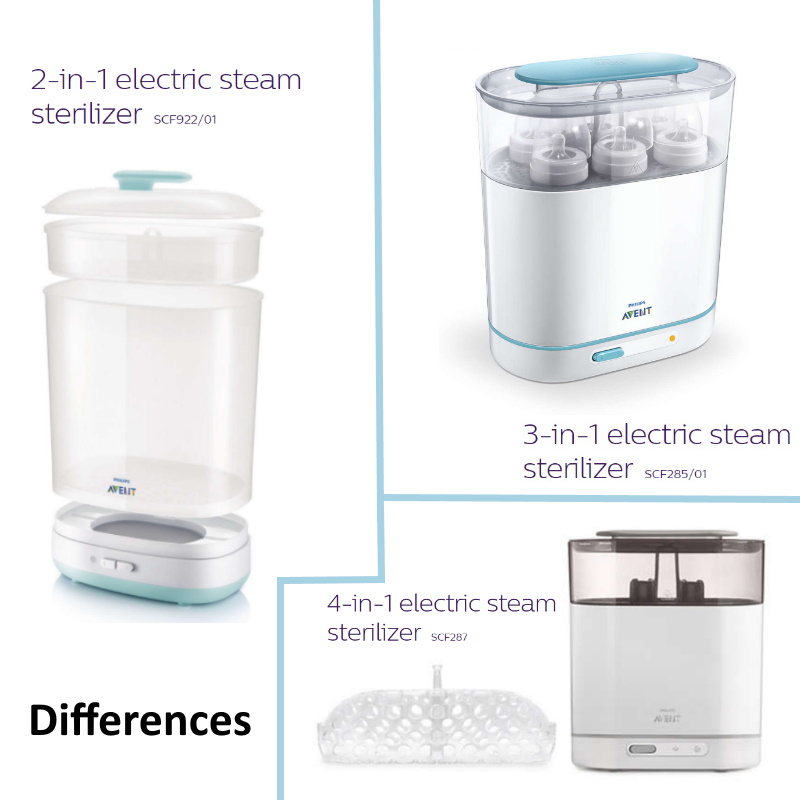 *Video is for illustration purpose only
Orders & Delivery
Your orders will be delivered upon 3 – 5 working days upon successful payment, unless stated otherwise. Please note that if you have ordered from multiple Vendors, your items will be packed and delivered separately.
In light of the current COVID-19 situation, self-collection will be temporarily ceased to minimise contact and risk of transmission.
Returns & Exchanges
Disclaimer
Mummys Market reserves the right to change, modify, suspend or discontinue all or any part of this Site without prior notice. The decision of Mummys Market shall be final. For more information, refer to our
Terms of Service
.
Need Help?
For any questions, just email us at support@mummysmarketcom.sg or call us at 6812 8080, Monday through Friday 9am to 6pm
We are working hard to deliver your purchases to you. Due to the new restrictions, shipping may take longer than expected. Thank you for your support!