For Mummys
Medela FREESTYLE Breastpump + 4Moms BounceRoo Bundle (Freestyle + 4moms BounceRoo Bouncer + Isa Uchi Warmer) PWP Sterilizer /Warmer is AVAILABLE!!
In a nutshell
**************************************************
BABY WORLD PREORDER EXCLUSIVE!!!!
MEDELA FREESTYLE WITH 4MOMS BOUNCEROO BOUNCER!!
SUPER LIMITED SET!!
**************************************************
This is super duper worth it for a local set!!!
The deal is better than those export sets which has no warranty and trust me, u need the warranty cos if u bring an import set to medela service center, u will be charged an arm and leg!
In order to increase breast milk supply, your breast pump needs to MIMIC as closely to baby's sucking as possible. It is not about the suction rate as its a misconception and may hurt and injure mummies nipples if it's too strong.
Your baby generally sucks between 1.5 to 2 times per minute which mean the ideal breast pump has a cycle rate of 90 to 120 cycles per minute so you can maximize milk production
The Medela Breastpump is the ONLY breast pump in the world with a 2 phase technology pumping more than 100 cycles per minute which are closest to baby's sucking rhythm.
No wonder Medela is the NO 1 recommended breast pump brand in the world by hospitals!
Local warranty starts from EDD or Purchased date (whichever is later) for 1 year
Local set with Local Warranty direct from the distributor!
At $699 you get,
Bundle comes with:
-Freestyle Breastpump (UP. $799) with
         - Calma Teat
         - Citystyle Breastpump bag
         - Insulated Cooler Bag
         - 4x150ml Storage Bottles
         - Cooling Element
+ 4moms BounceRoo (UP. $299)
+ Isa Uchi Warmer (UP. $59.90)
Medela Freestyle Breastpump — the world's smallest high-performance double electric breastpump for daily and frequent use at home or on the go.
Features & Benefits:
Double electric, daily use breastpump - Designed for moms who pump several times a day.
Compact & lightweight - For mobile pumping.
Hands-free - allows Multi-task while pumping.
Rechargeable battery - Pump anywhere. Battery lasts up to 3 hours on a single charge.
Two sizes of PersonalFit breastshields - For comfortable & efficient pumping.
Attractive tote bag - Holds pumping essentials and more.
Adjustable speed/vacuum combinations - Provide for a comfortable pump setting.
Digital backlit display - Perfect for late-night pumping sessions.
One touch let-down button - Produces more milk in less time when pumping at Maximum Comfort Vacuum™ in the expression phase.
Pumping timer - Conveniently tracks your pump sessions.
Memory button - Records pump sessions so you can easily return to your favorite pumping pattern.
Removable Cooler bag with contoured ice pack - Holds 4 breastmilk bottles to keep breastmilk cool.
All parts that touch breastmilk are made without BPA
PLUS, the additional special Cooler Bag allows you to transport up to four bottles of breastmilk safely, in addition to your breastpump. The insulation on the inside of the bag will keep the expressed breastmilk cool for longer.
4Moms BounceRoo (DARK GREY)
Super lightweight and compact!!
The 4moms bounceRoo is the only bouncer with 3 unique vibration modes (heartbeat, wave and bee) and 3 intensity settings to help calm and soothe your baby.
The bounceRoo also entertains with a fun, natural bouncing motion created by your baby's movement. The lightweight and compact design is easy to move around the house or take on the go.
The bounceRoo plush has all the same features as the classic with a softer, plush seat fabric. Just like the classic, the plush seat is easy to remove and machine washable.
- 3 unique vibration modes (heartbeat, wave and bee)
- 3 vibration intensity settings
- Natural bouncing motion with baby's movement
- Lightweight & compact (less than 6 lbs)
- Portable: Easy to collapse
- Overhead toy mobile with reversible toy balls
- Easy to remove, machine washable seat
- 20-minute automatic vibration shut off feature
- 3-point harness
PLUS
Isa Uchi Warmer
Bottle warmer heats single bottle of formula or milk quickly and evenly
designed for use with any types of baby milk bottle
Single bottle operation with 3 temperature setting
Safety Approval - GS, CE & CB
Input Power: 220-240V ~ 50-60Hz 80W
AND AND AAANNNNNDDDDD you can choose PWP for 
A) ECOMUM UV Sterilizer for $259 (UP. $459)!!
Ecomom is the first of its kind to sterilize and eliminate 99.9% of bacteria on surfaces using UV-C light.
It has PTC heater fan to dry the items inside ECOMOM.
It can sterilize, dry, and store items such as baby bottles, bottle nipples, pacifiers, breastpump parts, utensils, plates, teething toys. It can even sterilize mobile phones, remote controls, stuffed toys, accessories, etc.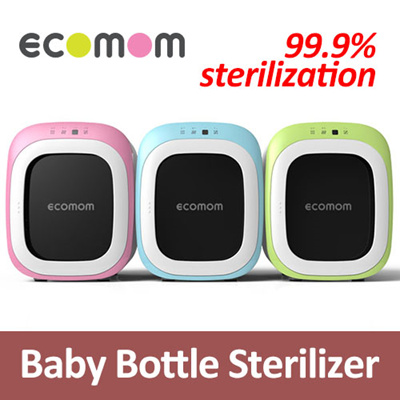 *Colors Available: Pink, Blue & Green. Color to be chosen during preorder collection at Mums & Babes Preorder Collection Point (Color chosen WHILE STOCK LAST).
B) Dr. Brown's Steriliser for ONLY $79 (UP. $139.90)
Probably the largest capacity in the market!
This newly redesigned Deluxe Bottle Sterilizer uses steam to sterilize six bottles at once! 
This convenient electric steam sterilizer system fits ALL Dr. Brown's® bottles and most other bottle brands.
Electric Steam Sterilizer System: Safely steam sterilizes 6 BOTTLES in 12 MINUTES!
- Steam sterilizes bottles in 12 minutes
- Sterilizes up to 6 bottles per cycle
- Easy-to-use one-button operation
- Includes removable basket and tongs
- Auto shut-off when cycle is complete
Pre-Order is over - Buy it at Mummys Market Fair Apr
Discount

40%
You save

S$458.90
Details
FREESTYLE
all-in-one. innovative. time-saving.
One of the smallest double electric breastpumps in the world helps mothers save precious time whilst pumping. Freestyle is ideal for daily and regular use.
Efficient: simultaneous expression in combination with the 2-Phase Expression Technology increases the amount of milk.
Innovative: small, lightweight and quiet, to make daily expression as comfortable and natural as possible.
Comfortable: individually adjustable vacuum settings, as well as memory function offers the highest degree of comfort.
Complete control: a display shows all the relevant information.
Support of milk supply: double pumping can help to increase and sustain milk supply.
Deluxe Bottle Warmer
Our new electric steam warming system is the quick and healthy way to warm baby's bottle or food.
Quickly warms baby bottles and food jars
Warms several bottles before refilling
Easy-to-use LCD Control Panel
Adjustable basket fits different sized bottles
Auto shut-off after 10 minutes
- 3 AA batteries required (no plugs needed)
- Compatible with 4moms® newborn insert (sold separately)
- For use from birth until 25 lbs or until the child can sit up unassisted
- Product weight: 5.86 lbs
- Dimensions: 25.83"L x 16.7"W x 22.54"H
*Videos are all for illustration purposes only.
The fine print
· Valid for collection ONLY between 5 - 7 July 2019 (5 - 6 Jul: 11am-9pm, 7 Jul: 11am-6pm).
· To be collected from Mums and Babes Preorder Collection Point at Mummys Market Fair, Singapore Expo Hall 5 (please refer to Mummys Market Shopping Guide for any updates before commencement of event).
· Mummys Market reserves the right to revise, suspend or terminate any deal without prior notice. In the event that a purchase has already been made, Mummys Market shall provide a full refund to the customer of the affected deal.
· Should the item not be collected between 5 - 7 July 2019 at the Mummys Market Fair, the full retail price will be charged for collections.
· STRICTLY No Refunds, Exchanges or Cancellations allowed.
· Unlimited Voucher per person.
· Voucher printout must be presented upon redemption.
· Not valid with other discounts and promotions unless stated otherwise.
· In the event of any occurrence not foreseen under this Fine Print section, the decision of Mummys Market shall be final.
MumMum Online $5 Voucher Code
· *Receive a FREE $5 MumMum Online Voucher Code for every $30 Spent on Preorder.
· $5 MumMum Online Voucher Code is NOT stackable and EACH $5 Voucher Code can ONLY be used for 1 check out transaction.
Example:
Customer spends $120 on Preorder.
Number of $5 Voucher Code entitled: 4 (1 x $5 voucher code per $30 spent on preorder, therefore, $120 / $30 = 4)
With 4 x $5 voucher codes, Customer visits https://www.mummum.com.sg/ and wants to make a purchase. Upon check out:
No. of $5 Voucher Code usable: 1 (Customer cannot use all 4 voucher codes for 1 check out transaction, ONLY 1 voucher code can be used for each check out transaction)
Voucher code is only applicable to MumMum Online @ https://www.mummum.com.sg/ and will be sent via email to customer after the close of preorder.
General info
-For general enquiries, please email support@mummysmarket.com.sg
-There may be a slight difference in the tone of colours depending on the resolution of your monitor.
-See the rules that apply to all deals
 
Redemption details
Step 1)>>> 
Purchase your item using the 'Grab Now' button on this page.
Step 2) >>>
By purchasing your item and providing your name, email address, phone number and date of redemption at the payment page, you have already ordered your item(s).
*Items must be collected at the Baby World Fair. Should the items not be collected during 6 – 8 July 2018 at the Baby World Fair, the full retail price will be charged. No Refund, Exchanges and Cancellations are allowed.
Step 3) >>>
Print out your voucher via your email and redeem your item from the indicated booth No. at Baby World Fair, 6 – 8 July 2018, Singapore Expo Hall 5. (Baby World Floorplan will be sent to you nearer to the event date)