WOW!!! IS DR. BROWNS ALL IN ONE STERILIZER + BOTTLES BUNDLE!
GOT STERILIZER!
GOT FOOD & BOTTLE WARMER!
GOT NEWBORN FEEDING SET!
AND A LOT MORE FREE GIFTS!!
Bundle includes:
All In One Sterilizer (UP.$169.90)
+ Bottle & Food Warmer (UP.$139.90)
FREE:
+ Wide neck "Options+" Bottle Starter Kit (UP.$49.90)
+ Bottle Brush (UP.$10.90)
+ One-Piece Silicone Pacifier, 2-pack (UP.$8.90)
+ Isa Uchi Cooler Bag (Small Size) (UP.$33.90)
Dr. Brown High Capacity Sterilizer!
Probably the largest capacity in the market!
Electric Steam Sterilizer System: Safely steam sterilizes 6 BOTTLES in 12 MINUTES!
Steam sterilizes bottles in 12 minutes
Sterilizes up to 6 bottles per cycle
Easy-to-use one-button operation
Includes removable basket and tongs
Auto shut-off when cycle is complete
Dr Brown Deluxe Bottle and Food Warmer!


Their new electric STEAM warming system is the quick AND healthy way to warm babys bottle or food.
Quickly warms baby bottles and food jars
Warms SEVERAL bottles before refilling
Easy-to-use LCD CONTROL Panel
Adjustable basket fits different sized bottles
AUTO shut-off after 10 minutes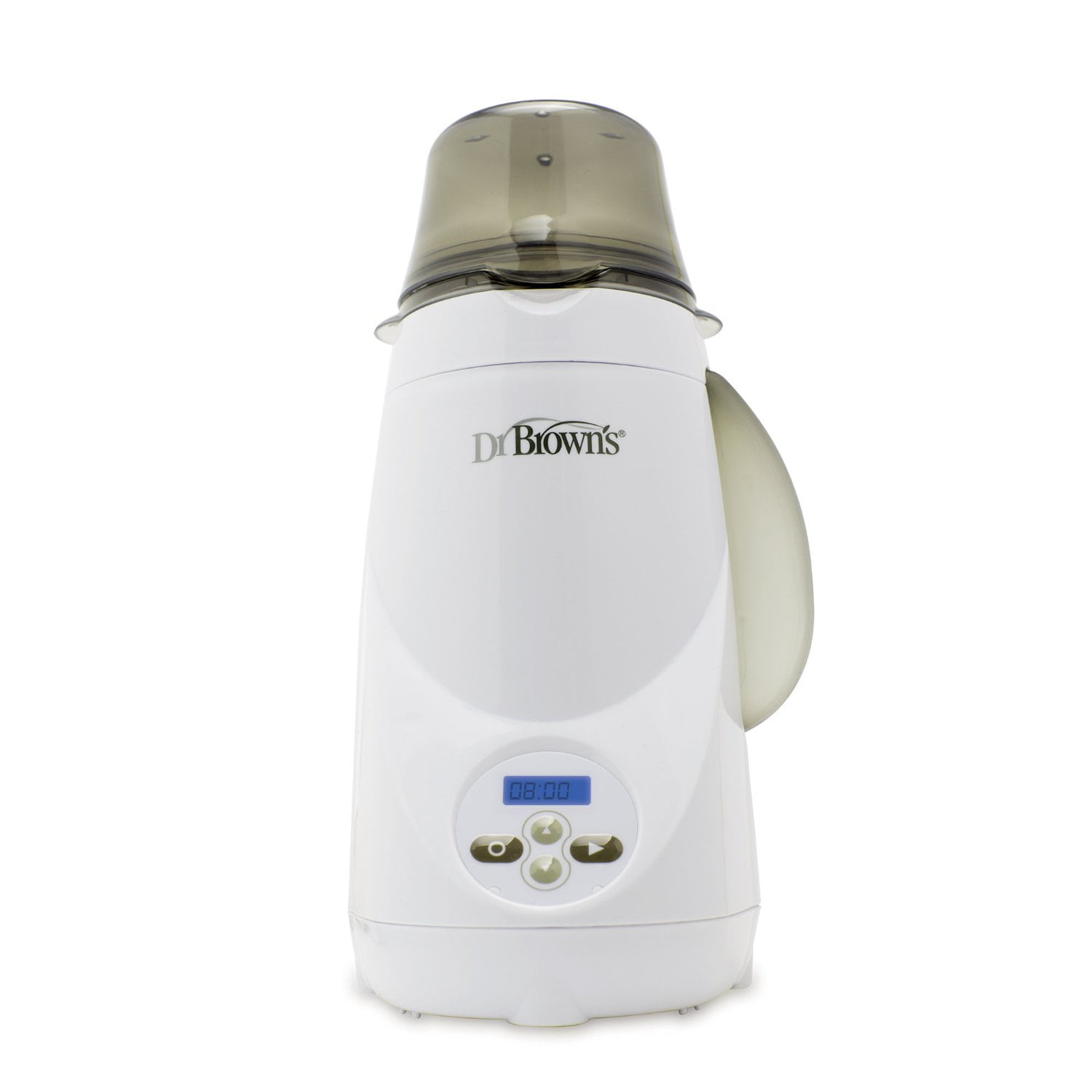 Dr Browns Options+ PP Wide Neck / Narrow Neck Starter Kit Bottle Set
The Dr Browns Options+ Wide Neck Bottles Starter Kit contains all the bottles necessary to feed your child. The bottles use the Options venting system which is designed to reduce colic, burping and trapped air. It is also proven to help preserve levels of vitamins A, C and E in breast milk by reducing air bubble oxidation of milk.
The unique internal vent system allows air to enter through the teat collar, preventing air bubbles or vacuum formation inside the bottle. The air is then channeled to the areas above the liquid. The absence of internal vacuum makes it easier for baby to feed comfortably.
Helps reduce symptoms of colic
Proven to help maintain bottle milk vitamins : C, A and E which are critical for health in infancy
Vacuum-free feeding helps digestion – Good digestion is essential for babies, particularly newborns
Fully-vented bottle design – closes to bottle feeding
Internal Vent System and silicone teat work together – Controlled Flow so babies feed at their own pace
Dr Brown 's Wide Neck Options+ Start Kit contains:
2 x 270ml wide neck anti-colic bottles

1x 150ml wide neck anti-colic bottle

2x level 2 teats

2x level 3 teats

2x vent cleaning brushes
Dr Brown 's Narrow Neck Options+ Start Kit contains:
2x 8 oz/250 ml bottles

1x 4 oz/120 ml bottle

2x L2 Nipples

1x Cleaning Brush